CSR Activities
With the

spirit,
we will contribute to establish a sustainable society,
and a bright future.
Top message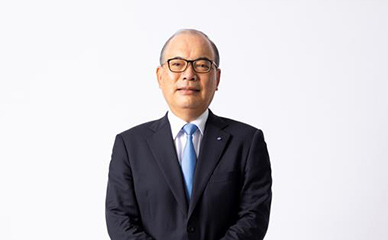 We establish the universal concepts of manufacturing and human resource development that the Sumitomo Wiring Systems Group cultivated as part of our corporate culture, based on the keywords Professionalism, Teamwork, and Challenge​ of the SWS WAY, the principles of action for the Sumitomo Wiring Systems Group. Through our CSR activities, we will build an organization capable of achieving the three ideals, solving various social issues, and increasing corporate value over the medium and long term.
Details
CSR Management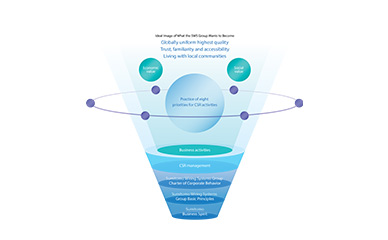 Globally uniform high quality, Trust, Familiarity, Accessiblity, Living with local communities
we are steadily promoting our CSR priorities under the CSR management of the Group as a whole while engaging with our stakeholders.
Details
8 Priority Items in the Promotion of CSR Activities
We are committed to our eight priorities for CSR activities, including areas that can serve as centers and foundations for sustainable growth, as well as our roles as better corporate citizens, which will enable the SWS Group to realize its ideal image.