Sports has not only the power to maintain physical and mental health, but also the power to create communication and connect Sumitomo Wiring Systems and the local community.
We believe in the great power of sports.

Through sports support activities, SWS hopes to deepen connection with more people in local community, makes them feel closer with SWS, and share emotions and joys together.
We will continue to contribute to society by providing support for sports, providing employment support for athletes, and promoting sports for the disabled.
Women's Rugby Team PEARLS

The Mie Women's Rugby Team PEARLS face adversity
with courage and do not back down from any challenge.
Let's be world known!
Track and Field at the Paralympics Athlete: Inagaki, Katsuaki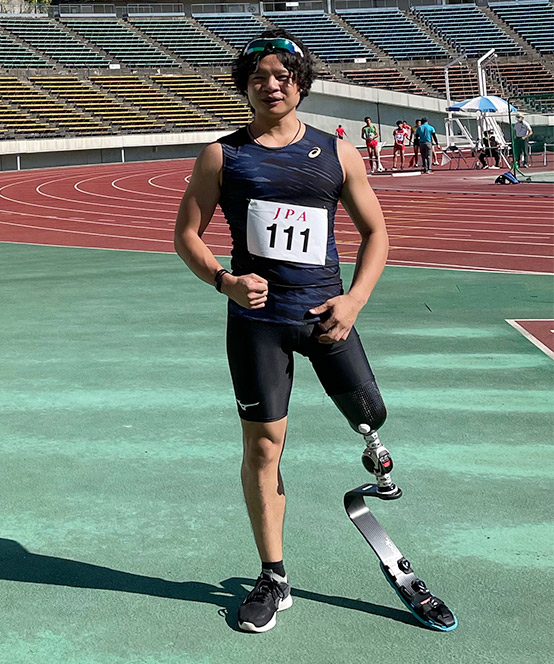 Inagaki prepared to compete in the Paralympics and World Paralympics in athletics.
He hopes that everyone is aware of the benefits of parasports and is grateful for your support.
History and Achievements
His left leg was amputated after a workplace accident in 2014.
He learned about para athletics while hospitalized and began training in 2018.
He joined our company in 2020 and aims to be a major athlete on the global scene.