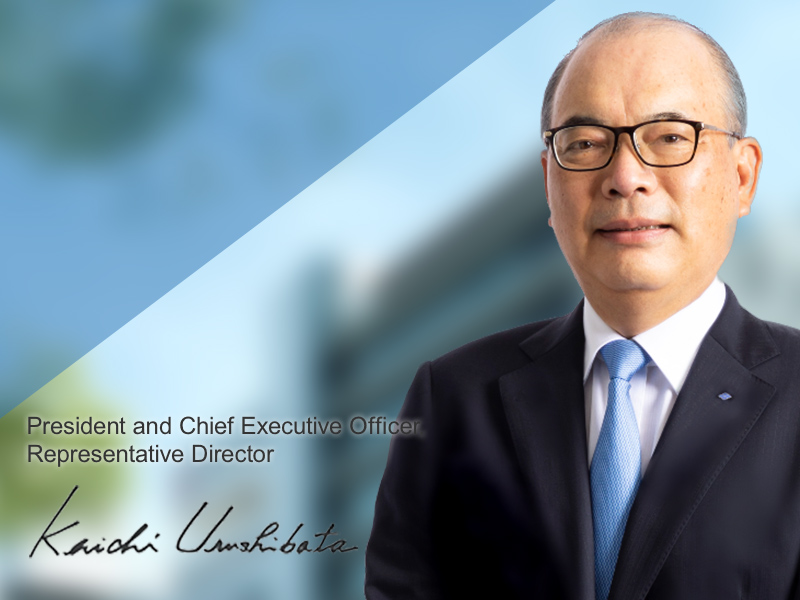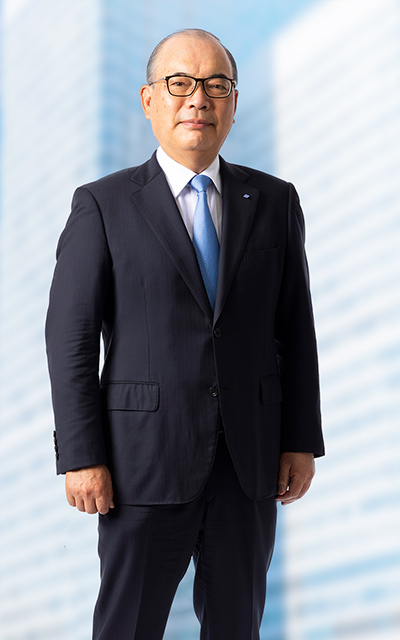 The Sumitomo Wiring Systems Group practices the "Sumitomo's Corporate Philosophy," "Basic Principles of Sumitomo Wiring Systems Group," and "Sumitomo Wiring Systems Group Charter of Corporate Behavior" that form our corporate principles, and will develop business activities globally based on the "SWS WAY," the core principle of Sumitomo's wiring harness business.
Global Manufacturer of Automobile Wiring Harnesses
Sumitomo Wiring Systems was founded as an electrical wire manufacturer in 1917. Since then it has grown into a leading global company in wiring harnesses for automobiles. Active on the world stage, it has built a solid business foundation by clearly recognizing and adapting to changes over time and in the field, using technology cultivated through its experience with electrical wires.
The automobile industry is now facing a "once in a century" drastic transformation, requiring it to develop technologies in new fields such as electrification, automatic driving, connectivity and sharing. By anticipating the trends of the age and based on the technology for "connecting and connected" that we have developed in the automobile wiring harness business, we will continue to promote development of new products and technologies from the viewpoint of our customers.
30VISION (Mid-term Management Plan 2025)
The Sumitomo Wiring Systems Group is now aiming to become a "mega-supplier with wiring harnesses as its core business," and is further strengthening its collaboration with Sumitomo Electric Industries and AutoNetworks Technologies. To achieve the Mid-term Management Plan 2025 (M25) and in light of achieving the long-term strategy "30VISION" the SWS Group is focusing on the following priority items: strengthening manufacturing capabilities, enhancing development and proposal capabilities to meet the CASE market and increasing the product commercialization rate, and strengthening human resources and organizational capabilities. We will strive to achieve the set vision by mobilizing the collective strengths of the SWS Group.
Connect with the Best
The primary drive of the growth of the Sumitomo Wiring Harness Group has been our steadfast commitment to acting in good faith and the trust of our clients, our strict adherence to laws and determination to conduct all business activities ethically and justly. Our motto "Connect with the Best" underpins everything we do, from the connections we develop and strive to maintain, to the transparency of our business activities that has helped us gain the trust and build the strongest relationship with clients. In addition to the connecting role our products and technologies have, we will reinforce our connections with customers, people, communities, and the world with a view to "market orientation" and focus on business activities that connect us with the future.
SWS WAY
"SWS WAY," the core principle of Sumitomo's wiring harness business, forms a corporate culture that the Sumitomo Wiring Harness Group can be proud of. In this way, every single employee comes together to form a team of professionals able to take on challenges honestly and steadily, and it is thanks to this corporate culture that we have become the world's leading producer of wiring harnesses. We will always keep in mind this fundamental core principle and continue to solidify our position as an indispensable partner to customers all over the world with the confidence and pride in working in this world-renowned company.
Sumitomo Wiring Systems, Ltd.
Representative Director
President and Chief Executive Officer